Aadhaar card Update methods
Online by SSUp resident Portal
Update aadhar fields (Name, Address, Mobile Number, DOB)
Part 1 Authentication with SSUP update Portal
visit SSUPupdate Portal,
enter Your Aadhaar Number existing one.
verify with OTP which is sent to your mobile Number.
Part 2 Updating Selected Aadhaar data @ SSUP.uidai.gov.in
Select from the checklist like
Name,
email,
Mobile Number,
Adress,
Surname,
Age,
Gender,
Address
Fill the correct details Finally preview and Click on submit data. It will generate a URN Number (Unique Reference Number) to track
Aadhar card Update status.

2. Aadhaar Permanent Enrollment Centre
Biometric Update
like (Finger Prints and IRIS along with
Photo)
Demographic update
 (name, email, date of birth, gender, address etc) you should provide valid documents to the aadhaar operator.
3. Update Aadhaar details By Post
download aadhaar correction FOrm form uidai.gov.in download page. tick the correction fields and write the correct name, address, date of birth etc details. attach the support documents for proof of correction like
PAN in case of the date of Birth. voter id, ration card, passport for the address.
Aadhaar enrollment process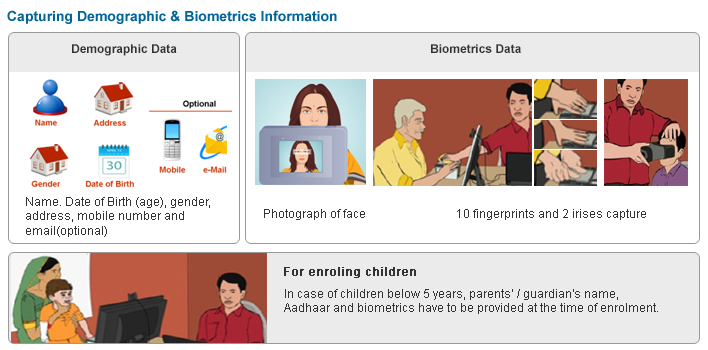 Resoruces
https://ssup.uidai.gov.in/web/guest/update
Aadhaar Update
Update Email & Mobile Number in Aadhaar card visit the Uidai.gov.in>>and click in veiry your email & mobile number. once you verifed you cannot view your verified details like
Mobile number its already verified etc.
Updating adhar card details (Name, Surname,Address,Age,Gender)
Name Surname Address Age Gender